Saturday
|
April 10, 2021
Top Bestsellers
This is an example of a report available on the website while our bestseller research was active.
It was updated every week. When active, book titles were linked to several book vendors. That feature has been disabled on this example, since the links may now be obsolete.

Return to Bestseller Project History
The Top-25 by Consolidated ranking across the three leading weekly bestseller lists: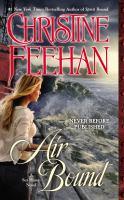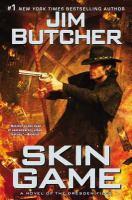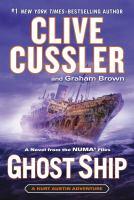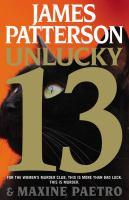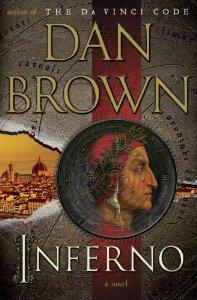 This week's top-5.
See the complete top-25 with detailed analysis, below.


Click on graph to see larger view and more graph options
Weekly update (sales reports for May 25-31)...

Turnover in the top-25 stayed steady at 10. The returning 15 titles trended downward (-0.9 on a scale of ± 3.0, compared to -0.2 last week). The Churn index for all 25 titles remained steady at 45 (the low remains 30 in early December, the high of 53 was set three weeks ago).

The top three spots were claimed by debuts of new titles: Christine Feehan's Air Bound, Jim Butcher's Skin Game, and Clive Cussler's Ghost Ship. James Patterson's Unlucky 13 and Dan Brown's Inferno both moved down two places to Nr. 4 and 5.

Weekly Snapshot:
Low, high, median are from past 52 weeks (sales reports ending May 25 through May 31, 2014)
Profile of all entries on this week's lists:
TOTAL ISBNs: 408; up from 397 last week
Median: 404; High: 426 July 7, 2013; Low: 373 Nov 24
NEW ISBNs: 70 (17.2%); up from 53 (13.4%) last week
Median: 66 (16.0%); High: 107 (26.8%) Nov 3; Low: 19 (4.9%) Dec 29
E-BOOKS: 98 (24.0%); down from 100 (25.2%) last week
Median: 102 (25.2%); High: 121 (28.7%) Sep 1; Low: 73 (19.0%) Dec 15

E-BOOK ONLY: 32 (7.8%); down from 41 (10.3%) last week
Median: 30 (7.3%); High: 49 (11.6%) July 14; Low: 16 (4.0%) Dec 1

SELF-PUBLISHED: 14 (3.4%); down from 15 (3.8%) last week
Median: 12 (3.0%); High: 21 (5.0%) May 4; Low: 4 (1.0%) Dec 29

Profile of the Top-25 this week:
TURNOVER: 10 titles (40.0%); same aslast week
Median: 9 (36.0%); High: 14 (56.0%) Nov 4; Low: 4 (16.0%) Aug 18
Turnover is the number of titles in the top-25 replaced by new entries, those returning to the top-25, or titles moving up into the top-25 for the first time.
MOVEMENT OF TITLES IN THE TOP-25:
New, debuting in Top-25: 7
Returning to Top-25: 1
Moving into Top-25 for first time: 2
Churn Index for titles returning from last week: -0.9 on scale of ±3.0,
compared to -0.2 last week
Moving up 10 or more places: 0
Moving up 5 to 9 places: 6
Stable (steady or less than 4 places up or down): 9
Down 5 to 9 places: 4
Down 10 or more places: 1
CHURN INDEX: 45 (22 from titles returning from last week, 23 from new titles debuting in the top-25, titles returning to the top-25 after dropping out, and those moving into the top-25 for the first time)
Same as last week
High: 53 (May. 11); Low: 30 (Dec. 22)
The Churn Index was begun Dec 1, 2013 as a way to track the intensity of change in the top-25 each week
LONGEVITY IN THE TOP-25: (13 weeks or more) 7, down from 9 last week:
High: 10 (Feb. 17); Low: 0 (Dec. 15)


Heaven is for Real (85 weeks)
Gone Girl (73)
The Fault in Our Stars (33)
The Goldfinch (32)
Inferno (24)
Orphan Train (19)
The Longest Ride (17)


The Book Thief (23) and A Game of Thrones (55) did not return to the top-25 this week.
Updated June 15: Most recent week, New (for last week of May)


This listing is normally updated on Mondays, representing the lists posted at the end of the previous week, which in turn represent sales for the preceding week. See notes at the bottom of the page, as well as more detail about our bestseller research on the Bestsellers page.
Loading...
NOTES:
This listing is based on the consolidated ranking by title across all three lists. See a more detailed explanation of the lists and our method of ranking on the Bestsellers page.
About formats for Fiction and Nonfiction: Hardcover is also known as Trade Cloth. Trade Paper is the paperback edition in the same size as the hardcover. Mass market is the smaller "pocket" size, including the "tall rack" version. E-book covers any electronic editions. (Note that the publication date for E-books is usually set the same as the first print edition to appear on the lists.)
About formats for Children's/Youth: Since Children's book formats and sizes vary considerably, we identify them in the two broad groups of hardcover or paper.
An asterisk is used to indicate a new title or a new edition of a previous bestseller. It will also indicate an author new to the bestseller lists, though few debut in the top-25.
Rating represents the consolidated ranking expressed as a percentile. (The method of calculation was refined in June 2012). The maximum rating for each title is 100 (%), with a maximum of 75 points from a single edition. Only one title can achieve a "perfect" rating of 100.0, since USA's single 150-list allows for only one Nr. 1 (PW has 6, NYT 16).
Caveat for Children's titles: Coverage of children's titles improved in June 2012 when PW introducted two lists for children's fiction and picture books. That leaves out a smaller number of nonfiction titles, but is a major improvement in creating a lvel playing field across the three lists. There is still a limitation caused by the NYT Children's Series list because indiividual titles are not revealed, with all titles collapsed into the single series entry.
Analysis by Stuart Johnson & Associates