Saturday
|
April 10, 2021
Meet Stu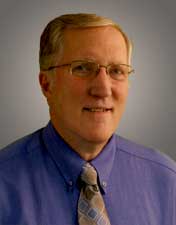 Stuart P. Johnson, PhD
Stu is principal of Stuart Johnson & Associates, a consulting firm he founded in 1995, with the purpose of "Making Information Make Sense." Centered on organizational planning and information, his work has covered a wide range of activities, from strategic planning and staff development training to data collection and analysis; writing; graphics and media production.
For twenty-five years, Stu taught in the Communications Department at Wheaton College (IL), managed the college radio station, and for the last ten years of his time there was Director of Communication Resources, a new department that consolidated all audio-visual services on the campus. He returned to Wheaton (his undergraduate alma mater) with a master's degree from the University of Illinois at Champaign-Urbana. While at Wheaton, Stu earned a Ph.D. from Northwestern University.
As a consultant, one of Stu's early major projects was leading School District 47 in Crystal Lake, Illinois through a multi-year project to develop and begin the implementation of a technology plan. One of the first websites he developed was a resource site for a college textbook, A First Look at Communication Theory, by Em Griffin, a former colleague at Wheaton. The website (www.afirstlook.com) has followed the book through six of its nine editions, with significant advances in web technology and design with each edition. A new edition was released in April 2014, with a corresponding upgrade to the site.
Among other clients and projects have been:
Tyndale House Publishers (bestseller research, data analysis, writing website content, editing book material)
Waterfront Media (senior editor for a weekly e-newsletter)
Simba Information (bestseller reports and data analysis)
J. R. Bowker (data analysis)
Vibrant Living Communities and Covenant Retirement Communities (design and management of two websites for "second-half" adults—those over 50)
Barbara Miklos & Associates (training seminars on optimal aging, website, and collaboration on a book project).
In the training arena, Stu has led seminars in a variety of topics, but just as often helped other trainers develop materials, from PowerPoint® presentations to workshop manuals, leader guides, promotional materials and websites.
While available for the wide variety of work that he has done, Stu is currently focused on three areas:
Strategic Planning. General organizational planning as well as planning for specific purposes or divisions within an organization.
Research, Analysis and Presentations. These have involved extensive database design, data analysis, and development of various types of reports. Stu has been involved in a variety of projects, including:
The most extensive and longest-running was the 12-year involvement in tracking the weekly bestseller lists, first for Tyndale House Publishers, then for Simba Information.


Religion in America. A survey of trends, some covering decades of data. Based on a chapter for an extensive report on Religious Publishing in America, produced in 2012 for Zondervan/HarperCollins Christian Publishing (through Simba Information). This was developed into a PowerPoint® presentation in 2013. An update of the report is planned on an annual basis. The report will be available for purchase and Stu is available for presentations on the topic.
Websites by Graphic Impact. Stu has developed a custom database-driven approach. It is well suited for small business and organizations. Upgrading sites to GI-5, the fifth generation of Graphic Impact "architecture," began in 2013, with enhancements added since then.
See the Projects section for a complete listing of clients and projects, with links to websites or sample material.