Meet Stu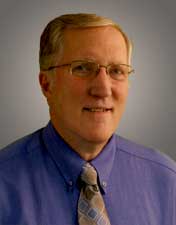 Stuart P. Johnson, PhD
Stu is principal of Stuart Johnson & Associates, a consulting firm he founded in 1995. Centered on organizational planning and information, his work has covered a wide range of activities, from strategic planning and staff development training to data collection and analytics; writing; graphics and media production.
For twenty-five years, Stu taught in the Communications Department at Wheaton College (IL), managed the college radio station, and for the last ten years of his tenure there was Director of Communication Resources, which operated the radio station, a state of the art audio and video studio complex (for which he chaired the design committee), and guided the transition from traditional analog audio-visual support and production to the brink of the digital age. He entered Wheaton (his undergraduate alma mater) with a master's degree from the University of Illinois at Champaign-Urbana. While at Wheaton, Stu earned a Ph.D. from Northwestern University.
As a consultant, one of Stu's first major projects was leading School District 47 in Crystal Lake, Illinois through a multi-year project to develop and begin the implementation of a technology plan. One of the early websites he developed was a resource site for a college textbook, A First Look at Communication Theory, by Em Griffin, a colleague at Wheaton. The website has followed the book through four of its seven editions, with significant advances in the site for each new edition.
Some of Stu's more recent clients and projects have included Tyndale House Publishers (bestseller research, data analysis, writing website content, editing book material), Waterfront Media (senior editor for a weekly e-newsletter), Simba Information (bestseller reports and data analysis), J. R. Bowker (data analysis), and Vibrant Living Communities and Covenant Retirement Communities (design and management of two websites for "second-half" adults—those over 50).
In the training arena, Stu has led seminars in a variety of topics, but just as often helped other trainers develop materials, from PowerPoint® presentations to workshop manuals, promotional materials and websites. Stu is collaborating on a book project, The Psychology of Living Longer & Living Better™, with Barbara Miklos, a Human Behavior Specialist with an interest in helping people learn optimal aging, and one of the trainers he has worked with.
See the Projects page for a complete listing of clients and projects, with links to websites or sample material.
©2013 Stuart Johnson & Associates